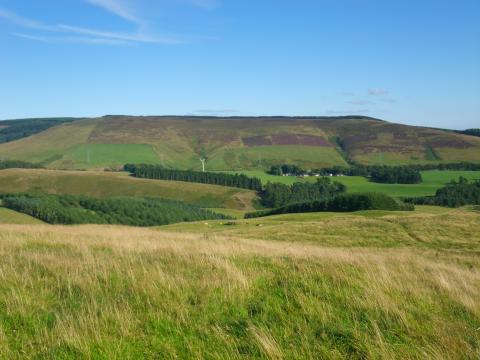 This comprehensive analysis evaluates the impacts and dependencies of past, current and future farm management strategies through a natural capital lens.
Traditional and new farm enterprises are fundamentally dependent on natural capital and the range of ecosystem services that flow from our natural capital stocks.
The report explores the potential and value of applying the Natural Capital Protocol to the land-based business of Glensaugh. It examines how the Protocol can be applied and how it can be used to support and evaluate land-based business decision-making in the context of a Scottish upland farm.
The Protocol acts as a framework for a systematic analysis of dependencies, impacts, risk and opportunities involving natural capital. The resultant natural capital assessment considers both a retrospective ananlsis of farm management strategies over the last 15 years and a prospective analysis involving natural capital investment aimed at enabling a transition to low carbon farming.
This work was funded by the Macaulay Development Trust.
A link to the Report and other relaed outputs is here. For any inquiries, please contact Paola Ovando Pol.
Comments on the research
"am writing (from Australia) to express my appreciation and gratitude for your work demonstrating the application of the NCP at Glensaugh Farm. We are working on several natural capital accounting projects and have greatly appreciated the rigorous, clear and explicit report of the approach you've taken to this case study" Sue Ogilvy (Ecological Accounting and Investment Solutions)