"…Woodland creation and integration with livestock systems, soil conservation, ecology, hydrology and water management, peatland restoration, natural capital / carbon accounting, renewable energy and associated innovations, land management, land use planning, farmer behaviours, rural development…"
The move towards climate-positive farming gives exciting and diverse opportunities for research, demonstration and outreach at Glensaugh.
Check out our Climate-Positive Farming Reviews where expert scientists synthesise the latest science in key topic areas.
Our main areas of research interst are listed below. At the bottom of the page are links to Research Highlight 'thumbnails' with information about specific research projects.
 – if you want to explore working with us on any of these subjects (and more!) then please contact us.
Overview of main research areas of interest:
Spatial modelling of land use configuration options for multiple benefits - including habitat connectivity, biodiversity, water quality and flow, reduced fire risk and other public benefits.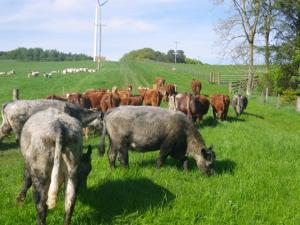 Woodland expansion integrated with livestock management - to sequester soil and tree carbon, enhance biodiversity and landscape value, livestock welfare and productivity.
Low-input livestock, bred to suit an upland environment and produced using a high-nature-value system - attracting a quality and sustainability premium on meat and wool products.
On-farm renewables (tried-and-tested technologies combined with new prototypes) - expanded and diversified to capitalise on new technologies, generate heat, electricity and 'greener' fuel for farm vehicles and machinery.
Exploration of new bio-based technologies to further reduce plastic use on the farm - for example for silage and haylage.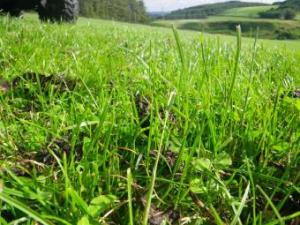 Maximising nutrient recovery from wastewater sources; novel composting and waste recycling - demonstrating the potential for on-farm circular economy approaches.
Testing rotational pasture grazing systems and sward compositions - for carbon sequestration and biodiversity benefits as well as improved livestock nutrition and health.
Exploring new recreational activities and public access routes - to take advantage of the farm's enhanced natural environment.
Testing of sensor-based technologies to support farmer decision-making - in relation to optimal timings of inputs and better control of pests, diseases and risks of flooding, drought and wildfires, etc.
---