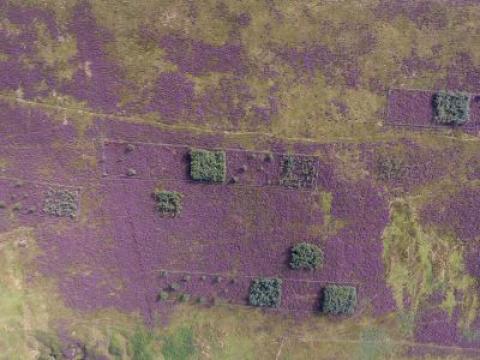 This long-term experiment was set up in 2005 to examine above- and below-ground processes operating during succession from moorland to woodland.
We are exploring how these processes differ between two keystone native tree species: birch and pine - in the presence or absence of large herbivores.
Glensaugh holds one of three sites where this experiment has been set up.
More information on this project and some of the associated papers can be found here.
This project is called MOORCO-BIG and forms part of a suite of MOORCO experiments and monitoring sites going back to the 1970s - you can find out more about each of the different MOORCO projects here.
Collaborations. We have several joint research projects with the Universities of Stirling and Edinburgh, with important discoveries challenging some of the assumptions about net carbon gains and helping to better-inform decision-making in this important area.
For more information, please contact Ruth Mitchell.