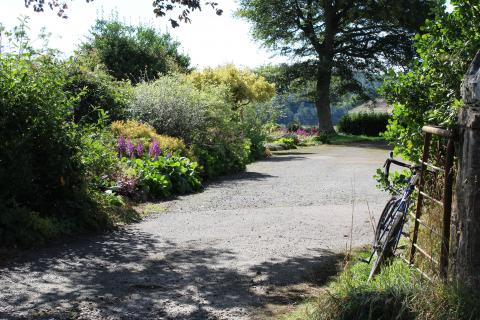 VisitGlensaugh - adding value through interaction with consumers, tourists and other visitors…
Glensaugh has been part of the James Hutton Institute and predecessors' portfolio for over 75 years and engages with the general public in many ways - through its research, by hosting and participating in events (e.g. Open Farm Sunday), self-guided walkabout trails and holiday accommodation.
However, its potential as an 'agritourism' destination and producer has yet to be fully explored.
VisitGlensaugh is a scoping study which aimed to accumulate understanding of what the farm has to offer consumers, tourists and other visitors by building on the Glensaugh 'story', past, present and future.
The study is designed to add value to the Climate-Positive Farming Initiative – which itself marks a significant moment in the Glensaugh story – by accumulating knowledge, experiences, and ideas relating to sustainable and sensitive agritourism and other product development. This project includes a range of voices representing the farm, research, history, and local area and we envisage that those involved will have ongoing vested interest in the outcomes, in terms of product development and/or collaborative relations.
This research comes at an opportune moment, as national food and tourism policies emphasise sustainability and recognise agri-tourism based on authentic experiences and visitor interaction - Glensaugh is ideally situated for this kind of research. It also comes at a time where virtual tourism is increasing (e.g. Go Rural farm tours), presenting an opportunity for using novel tools (e.g. Hutton DigiFarm) to engage new audiences with research relating to farming in the context of wider pressing-issues, such as climate change. 
Subsequent research will explore visitor and other consumer demand relating to Glensaugh and to agritourism in Scotland more widely.
For more information or to contribute to the Glensaugh story please contact Sharon Flanigan or Claire Hardy.